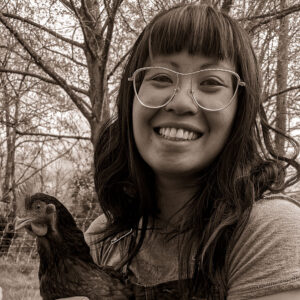 Communications Manager
caroline@ofrf.org
831-204-8116
Caroline Baptist has over 15 years of nonprofit, corporate and agency experience as a communications professional. She graduated from Washington State University with a BA in English and Digital Technology and Culture.
Caroline is a first-generation female farmer of color and owner of the
River Valley Country Club
, a 5-acre farm in the greater Seattle area. Caroline raises row crop vegetables and pasture-raised livestock and poultry. She is interested in topics of organic farming, regenerative agriculture, local food security, community health and mutual aid.