The goal of the Organic Farming Research Foundation (OFRF), a non-profit organization founded in 1990, is to advance organic agriculture through scientific research. As a champion of organic farmers across the U.S., we work to foster the improvement and widespread adoption of organic farming systems by cultivating organic research, education, and federal policies that bring more farmers and acreage into organic production. Through these efforts, we are working to create a more resilient and sustainable agricultural system that values healthy environments and healthy people.
OFRF grant funding advances scientific knowledge and improves the practices, ecological sustainability, and economic prosperity of organic farming. To date, OFRF has invested over $3M and awarded 355 grants. Research results from OFRF-funded grants are provided for free.
Providing educational resources is also an important part of our mission. Our recent Soil Health and Organic Farming series of guidebooks and webinars provide an analysis of decades of research related to building soil health and organizes it by topic for greater accessibility and ease-of-use. All of our educational materials online and available for free.
Our third core area is advocating for federal programs and policies that support the unique needs of organic agriculture and working to ensure the voices of organic farmers and ranchers are heard in Washington, DC. In 2002, OFRF was instrumental in securing the first dedicated USDA funding for organic agriculture of $3 million annually. In the 2008 Farm Bill, OFRF worked to secure $78 million for organic research, a historic five-fold increase from the $15 million allocated in the expiring 2002 legislation. Now in the 2018 Farm Bill, we can proudly say that USDA's funding for organic agriculture research became permanent, steadily increasing to $50 million annually by 2023.
View our policy recommendations and statements.
Read OFRF's vision and value statement.
Learn about OFRF's commitment to Diversity, Equity, and Inclusion.
Annual Reports and Financials
Sustainable organic management practices that build soil health such as cover cropping, minimizing soil disturbance, and increasing biodiversity, help farmers and ranchers become more resilient to changing weather conditions. As OFRF celebrates its 30th anniversary, we are proud to share the work we have done to put forth science-based solutions that inform decision-making, reduce risk, and increase yields. From the seed grants we provide to support innovative research across the country, to the breadth of educational materials we distribute for free, to our advocacy work on Capitol Hill—everything we do is aimed at supporting the success of organic producers and others looking to farm more sustainably.
And, we couldn't do it without you!
To all of our supporters, partners, and the greater organic community, thank you for collaborating with us to continue this important work. Organic systems are the answer, we believe, to building resiliency, restoring the health of our soils and waterways, and improving human health.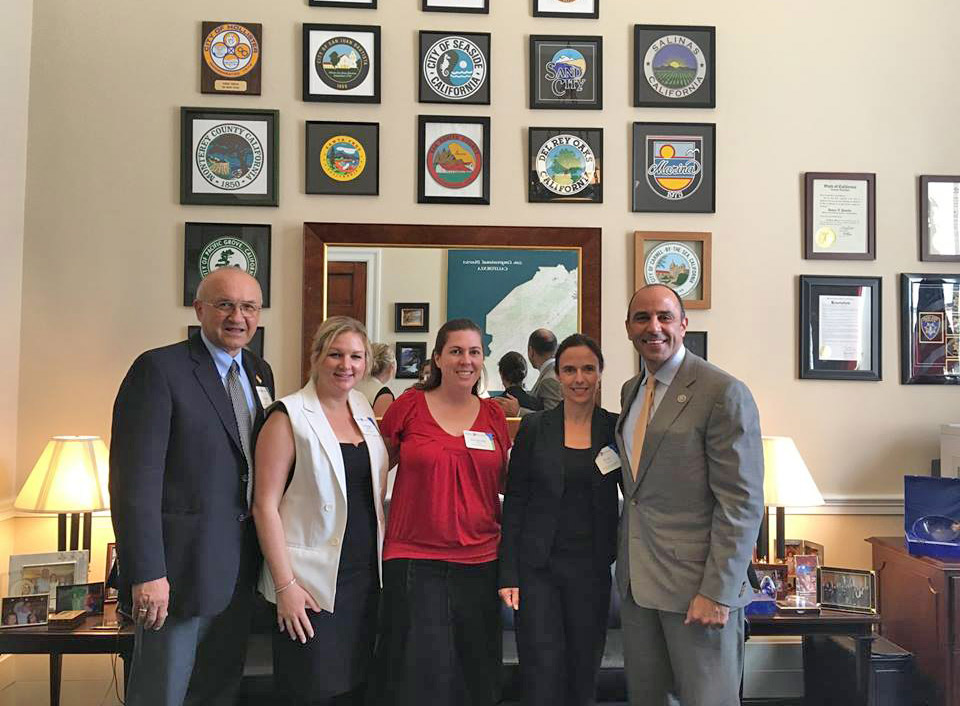 People are always surprised by how small our staff is. It's because we create such a huge organic ruckus on the hill, in the field, and on the web. Our board includes professionals in the organic industry, many of whom are organic farmers. Collectively, they pack a powerfully passionate organic punch. Please get to know the people who lead with the very best of intention on behalf of organic farmers in America.