ORGANIC AGRICULTURE IN THE FACE OF A CHANGING CLIMATE
–  a Toolkit for Consumers, Advocates & Policymakers  –
ORGANIC AGRICULTURE IN THE FACE OF A CHANGING CLIMATE
A Toolkit for Consumers, Advocates & Policymakers
Climate change poses critical risks for farmers and ranchers, and endangers the soil, water, and other resources on which food production depends. Rising temperatures have already intensified droughts, heat waves, and storms, making it harder to grow crops and raise livestock.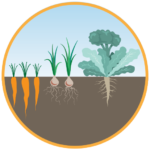 The good news is that organic systems that emphasize soil health help farmers and ranchers increase resilience to the impacts of climate change. There is also extensive research demonstrating the potential of organic systems to reduce agriculture's contribution to climate change (i.e., mitigate climate change).
In this brief video, we share the voices of organic farmers to help create a better understanding of the benefits of choosing organic for human health and our planet. We had to take a different approach as a result of the pandemic. Thanks to these farmers for inviting us into their homes.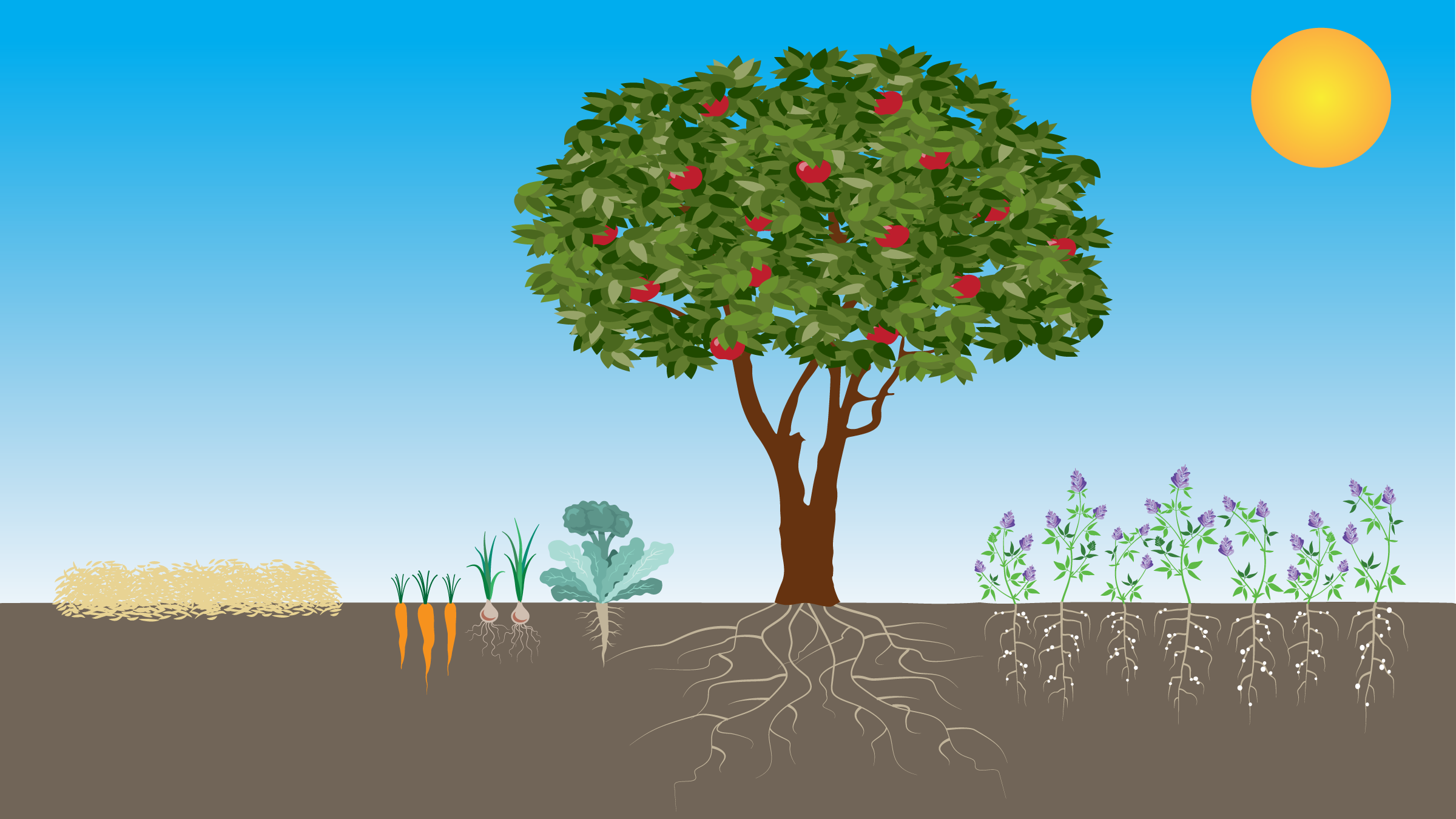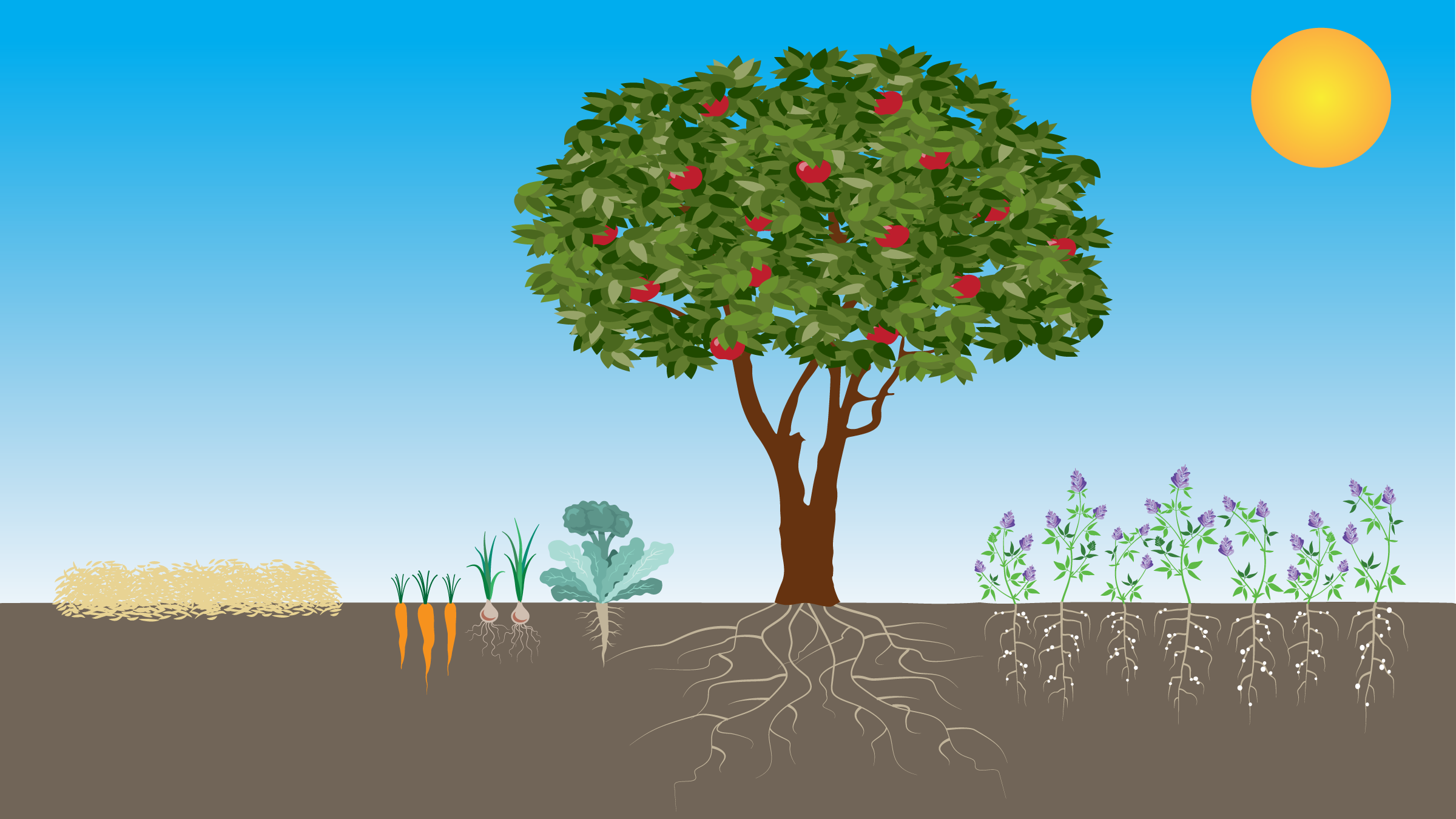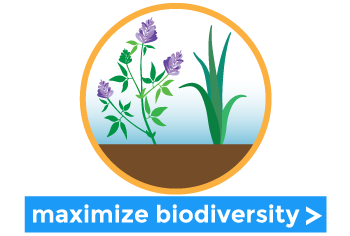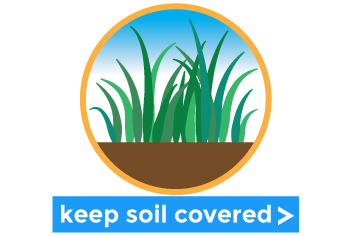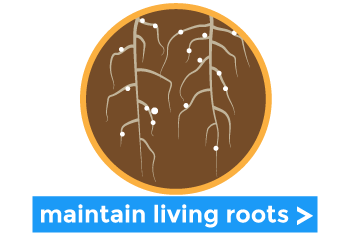 click to learn more
Healthy soils form the foundation of organic production. Healthy soils have good structure (tilth), which allows them to absorb and hold moisture, drain well, maintain adequate aeration, and foster deep, healthy crop root systems. Such soils sustain crops through dry spells, require less irrigation water, and undergo less ponding, runoff, and erosion during heavy rains.
The Natural Resources Conservation Service (NRCS) has identified four guiding principles that support healthy soils: 1) minimize disturbance, 2) maximize biodiversity, 3) keep soil covered, and 4) maintain living roots. These principles provide the foundation for a resilient farm system and are explained in more detail in the infographic above.
The USDA National Organic Standards require certified producers to implement crop rotation, cover cropping, tillage, nutrient management, and other practices that improve and maintain the physical, chemical, and biological condition of the soil.
In this short demonstration video, organic farmer Scott Park of Park Farm Organics in Meridian, CA explains the relationship between water management and soil health and the overall productivity of the farm. Scott explains the importance of preventive practices in organic systems—because organic farmers cannot rely on synthetic chemical inputs, they need to take care of the soil over time and solve production problems before they happen. Farmers do this by implementing soil health building practices because healthy soils are the foundation of a healthy farm.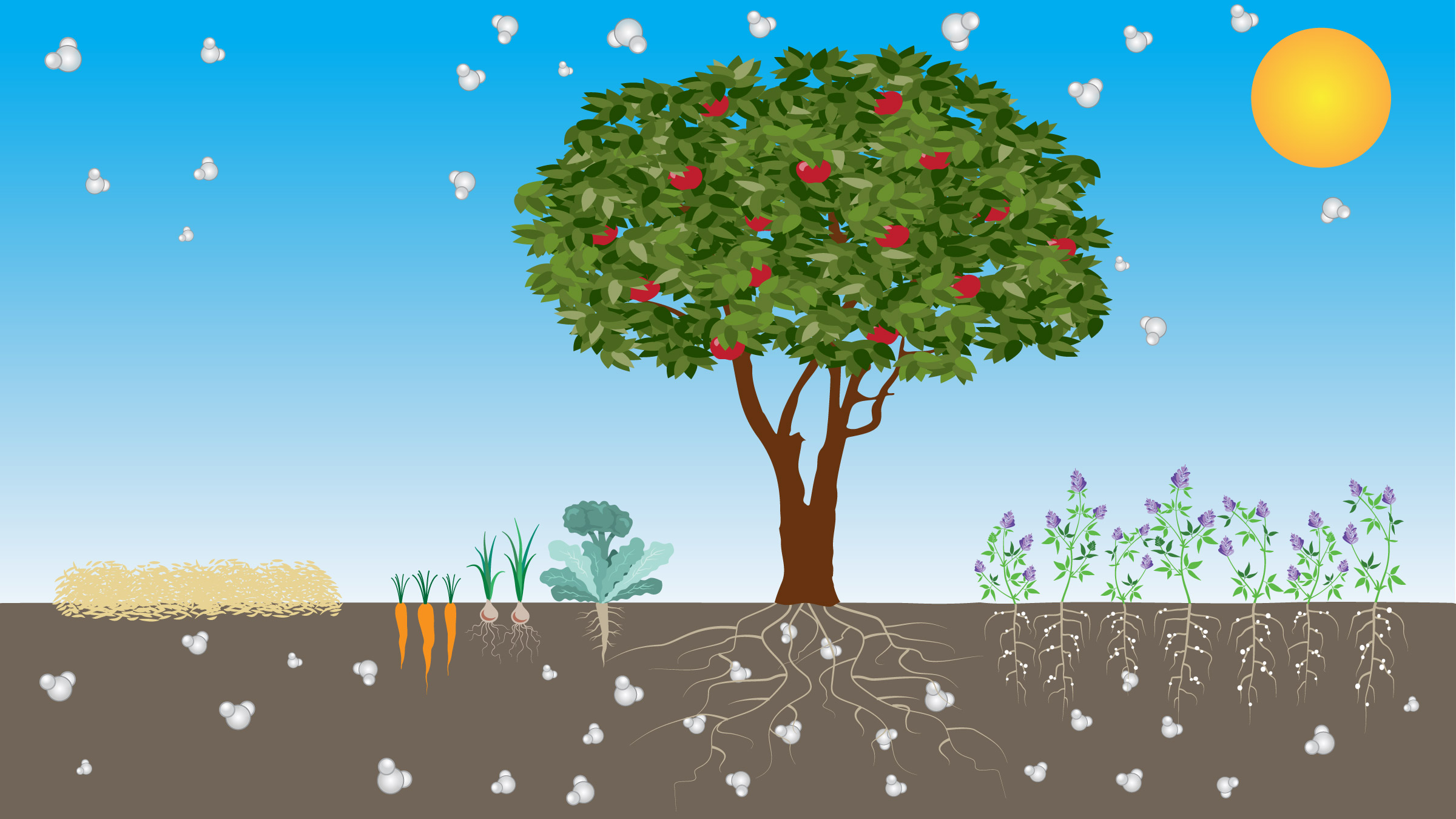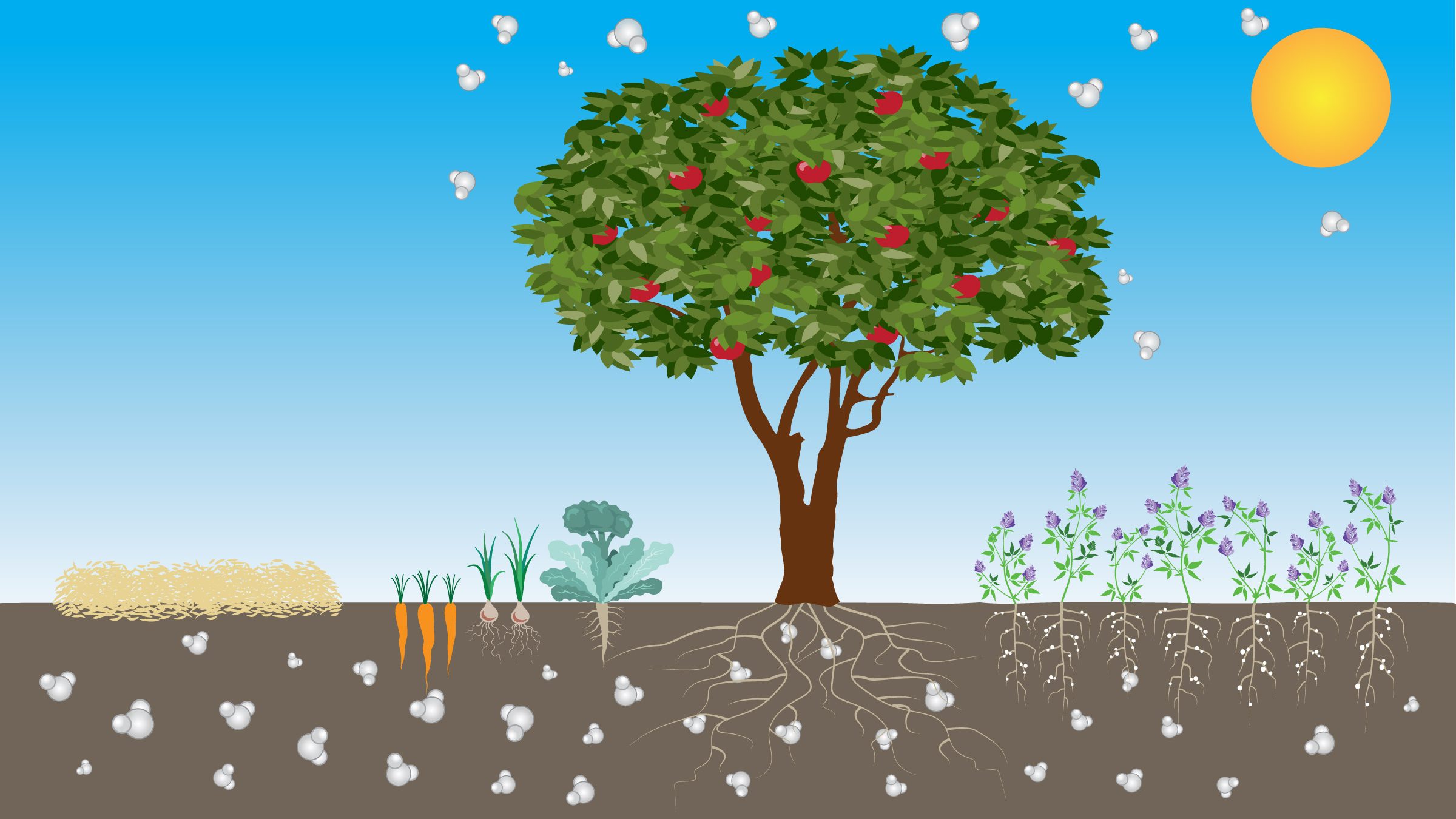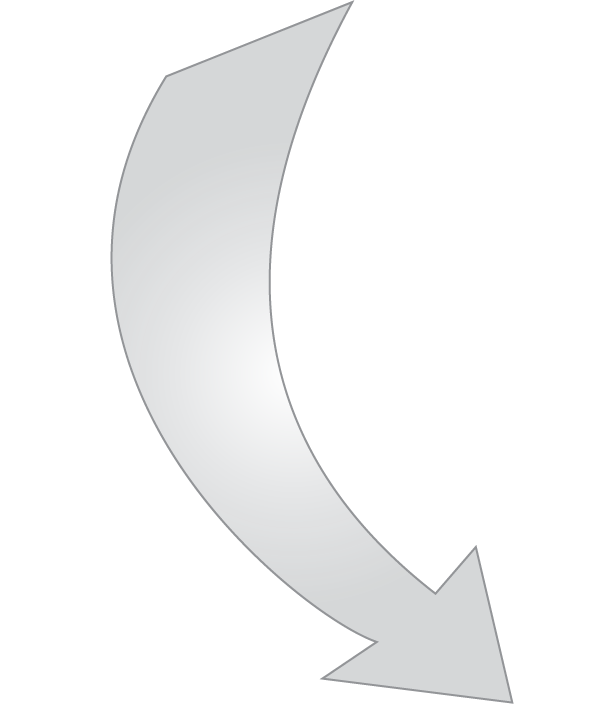 Healthy soils store more carbon
The most practical and cost-effective way to remove excess carbon (CO2) from the atmosphere is through living plants and soils.
While organic systems require some level of physical disturbance to control weeds, they eliminate synthetic inputs and can significantly reduce tillage. Reduced tillage, crop diversification, cover cropping, organic amendments, and sound nutrient management can enhance carbon sequestration and build climate resiliency in organic agricultural systems.
Share this section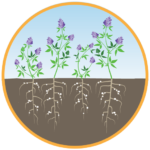 Healthy soils release fewer greenhouse gases
Organic farmers do not use synthetic pesticides and fertilizers, one of the primary contributors of greenhouse gases.
Healthy soils help crops obtain nitrogen, phosphorus, and other nutrients from organic soil organic matter. This reduces the need for fertilizers that can threaten water quality and minimizes the release of greenhouse gases from soils.
Organic farmers and ranchers are prohibited from using synthetic inputs, which can contribute to greenhouse gas emissions, to manage pests and diseases. Instead, they rely on the services provided by the diversity of plants and animals in and around their farms to prevent disease and pest outbreaks. In this video, Richard Smith, a Farm Advisor with UC Cooperative Extension, explains how organic producers use environmentally friendly practices such as promoting beneficial habitat for natural predators of insect pests to manage crop diseases.
Learn how organic farmers and ranchers use regenerative organic practices to build soil health, store carbon, release fewer greenhouse gases, and build resilience to the effects of climate change.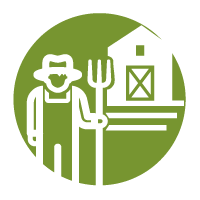 CLIMATE CHANGE POSES MULTIPLE CHALLENGES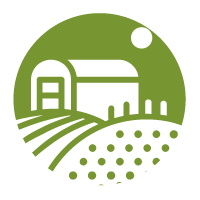 Organic for Climate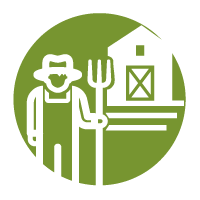 Farmer Stories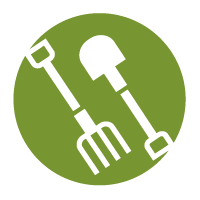 Resources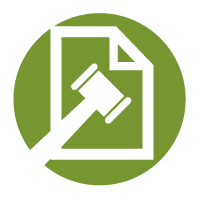 Advocacy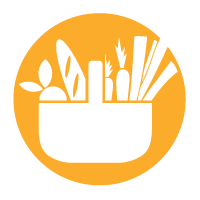 Take Action
ORGANIC FARMING IS PART OF THE SOLUTION
A good place to start for some basic information on organic farming is by visiting our FAQ page. For anyone wishing to dive a little deeper, the resources here examine the latest research related to the capacity of organic systems to store carbon, reduce greenhouse gas emissions and build resilience to to climate disruptions already underway.
OFRF has been amplifying the voice of America's organic farmers and researchers for three decades. Our leadership in organic policy yields support through Congress, USDA, and state governments. We are joined by thousands of advocates, just like you, who are committed to making organic farming the leading form of agriculture in America.
Why it's Important to Buy ORGANIC!
Why it's Important to Buy ORGANIC!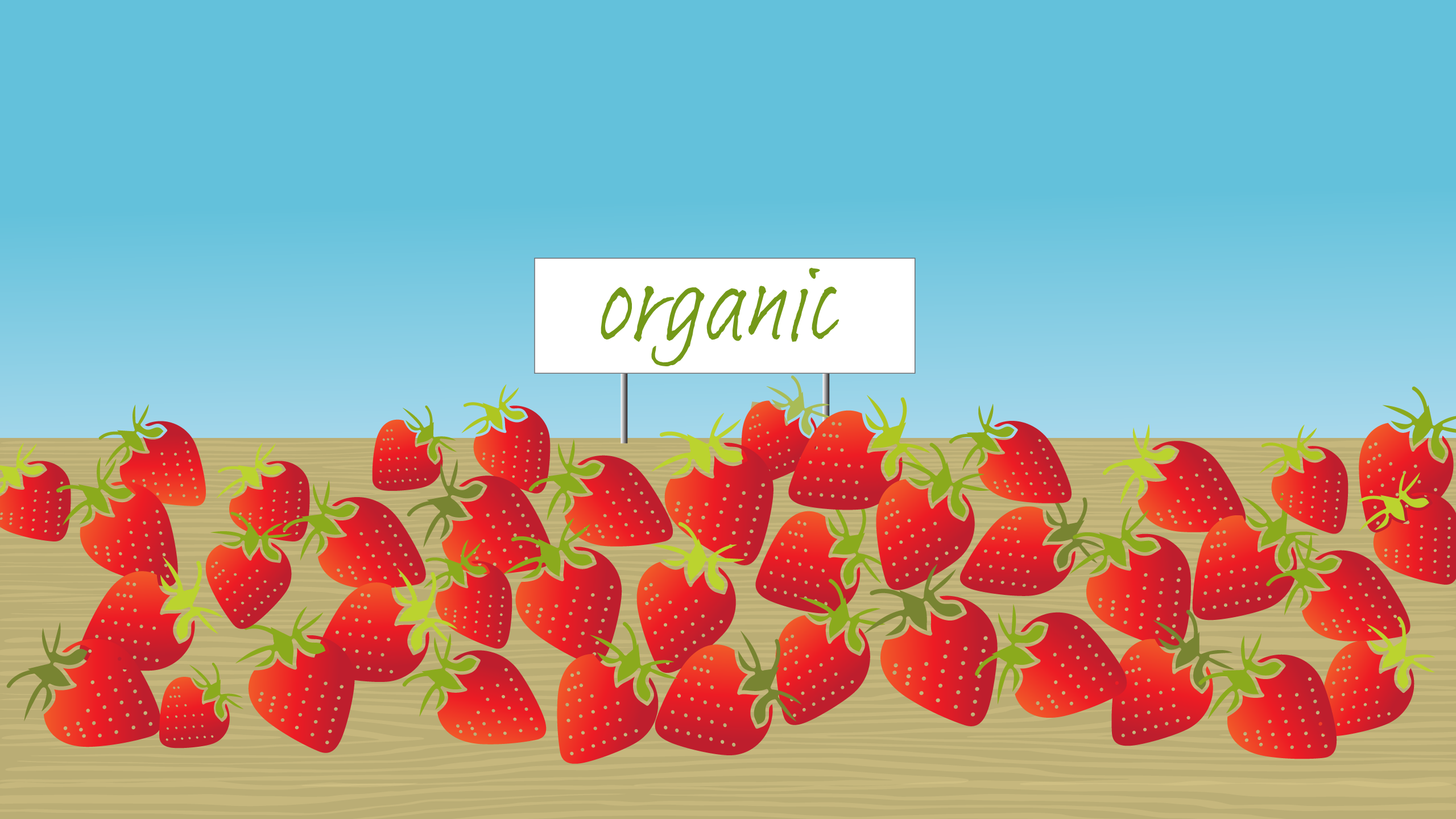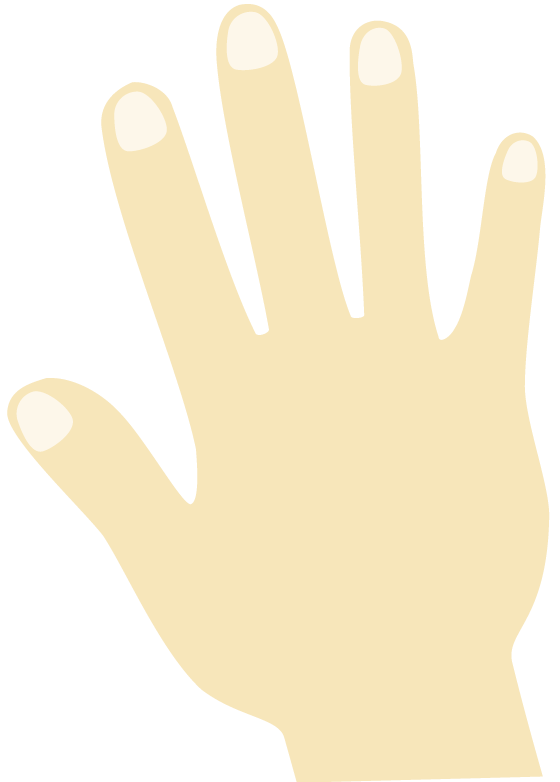 More consumers choose
organic products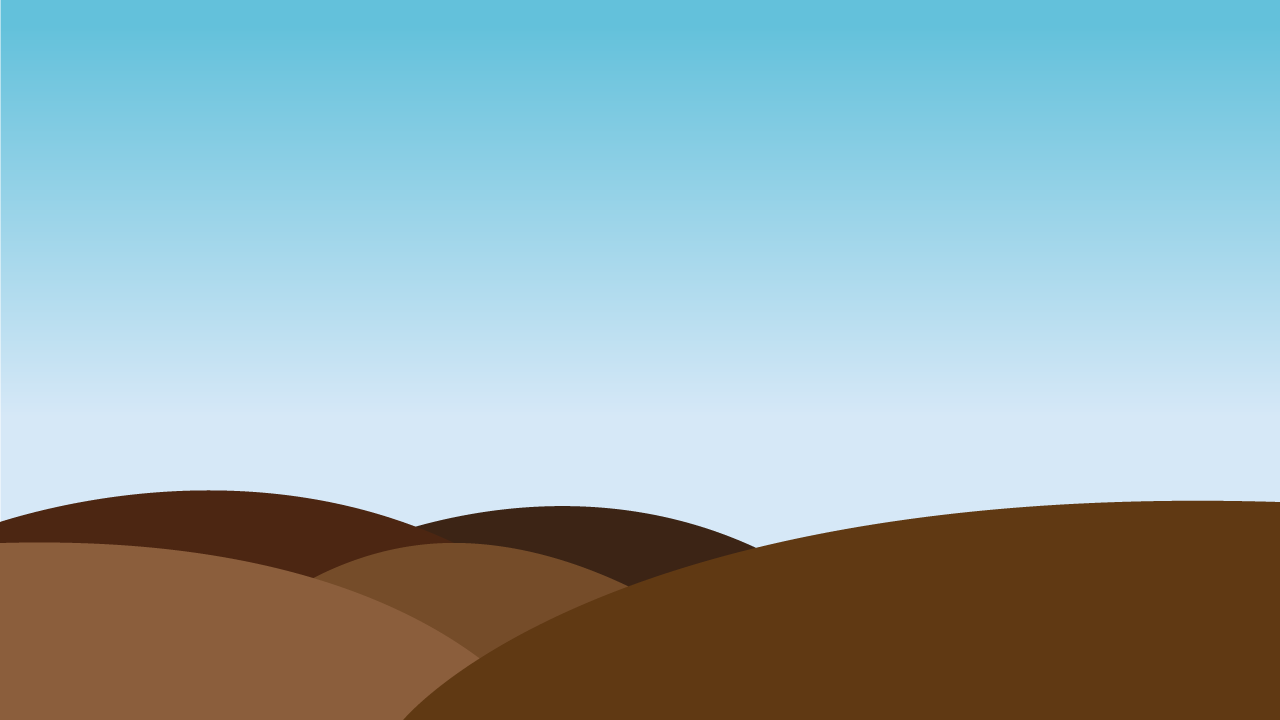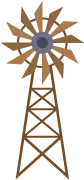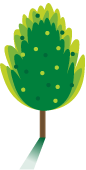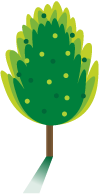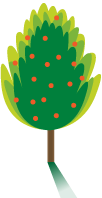 Which encourages more
farmers to convert more acres
to organic production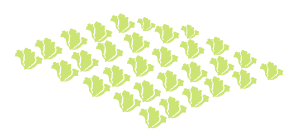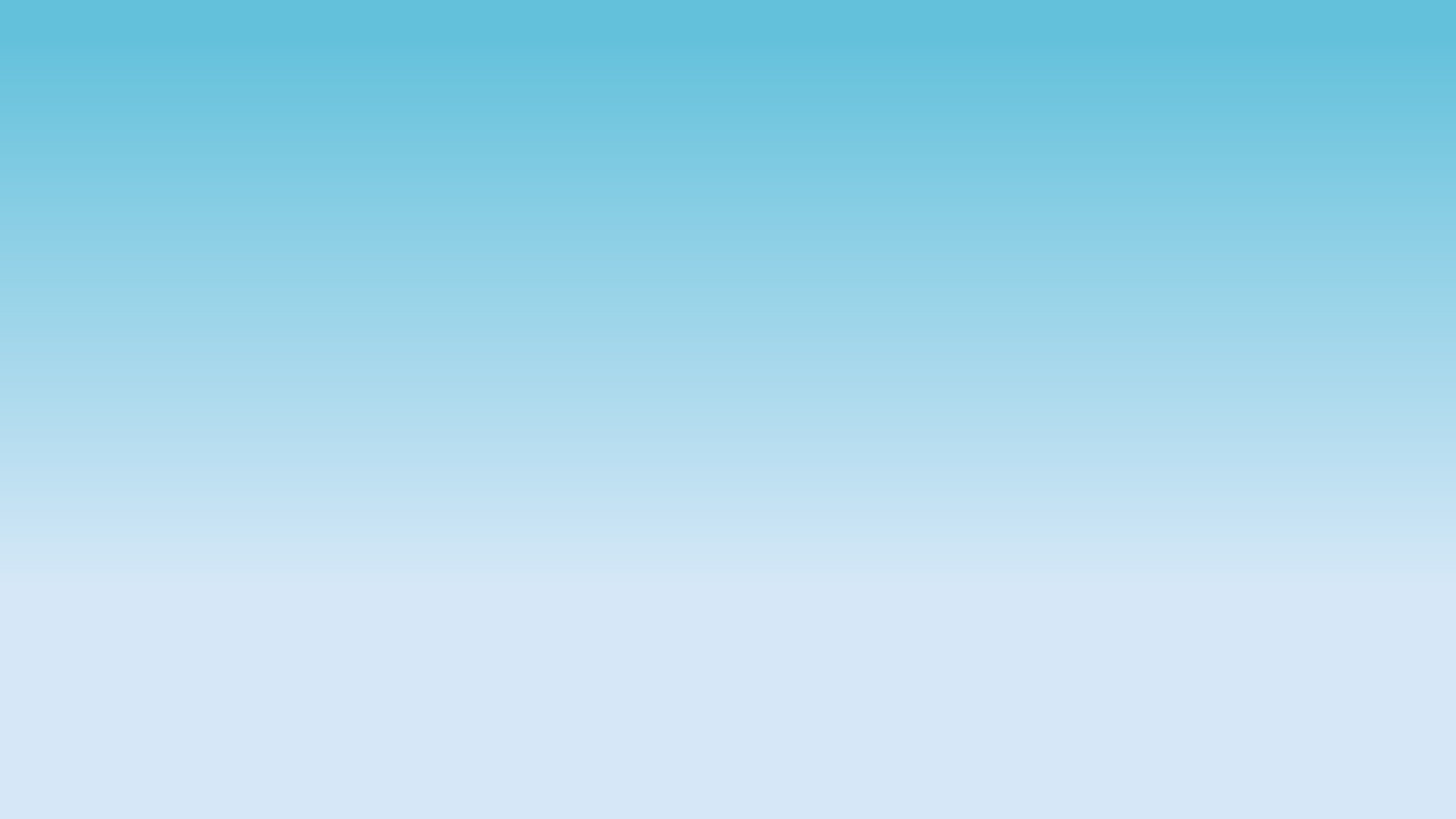 Creating increased potential
for climate change mitigation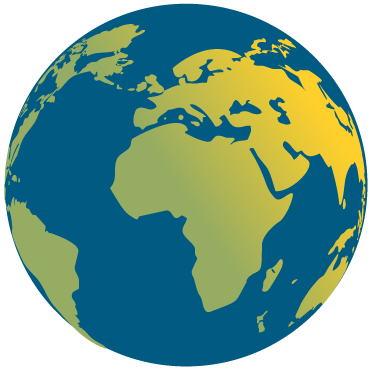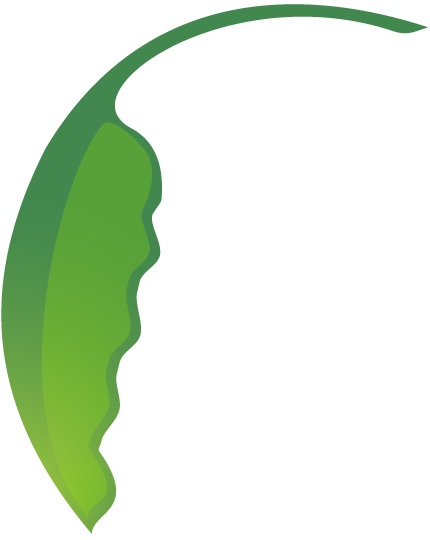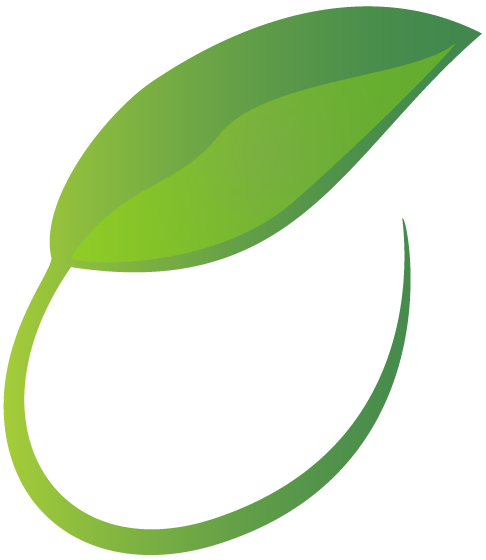 Maintaining biodiversity in organic systems is key to controlling pests and diseases, as well as maintaining soil health. For example, the roots of different crop species provide food for different kinds of beneficial soil microorganisms. Farmers can enhance biodiversity in a number of ways, such as growing different crop species together in a field (intercropping) or by planting different crop species after one another (crop rotations).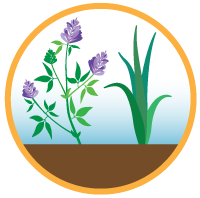 Minimizing soil disturbance not only helps keep carbon and other greenhouse gases trapped in the ground, it also protects beneficial soil life that helps make nutrients available to crops. Farmers can minimize soil disturbance by practicing reduced and/or conservation tillage, which limits the frequency and intensity with which farmers turn over the soil.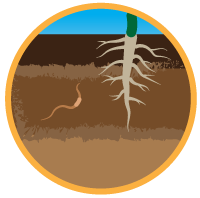 Soil is the foundation for plant life and is the farmer's most precious natural resource. Keeping the soil covered reduces the chances that top soil will be lost to wind or water erosion. Planting cover crops and keeping plant residues in the field are good methods for protecting soil.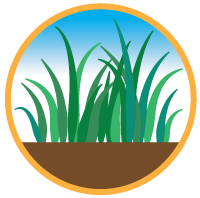 Plant roots not only help to hold soil in place, they also provide food and habitat for beneficial soil life. These roots also help trap carbon deep in the soil, making it harder for it to re-enter the atmosphere. In annual crops like tomatoes or corn, planting cover crops after the growing season is an effective method for making sure roots are present throughout the year and that soil life doesn't go hungry.