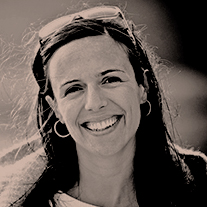 Executive Director
email: brise[at]ofrf.org
Brise Tencer brings 20 years of leadership experience working on organic food policy, farming, and research issues to OFRF.  Ms. Tencer most previously served as Director of Policy and Programs for California Certified Organic Farmers (CCOF), where she managed the government affairs and grower education program, coordinated their regional chapters of members, and ran a grant-making program. Prior to that, she served as lead lobbyist on food and agriculture issues for the Union of Concerned Scientists. There she developed legislative campaigns on a range of agriculture issues, including organic (focusing on the connection between organic practices and climate change), USDA research priorities, and food safety. She also worked on a successful campaign to end overuse of antibiotics in livestock production.
Brise worked as Acting Policy Program Director and later as Legislative Coordinator for The Organic Farming Research Foundation from 2000 to 2006. During this time she helped initiate the Organic Agricultural Caucus in the U.S. House of Representatives and the Organic Farmers Action Network (OFAN), a grassroots political action network to support organic-friendly policies. She helped secure language in the Agriculture Risk Management Act of 2000, which said that organic farming was considered a "good farming practice", that enabled organic producers to be eligible to participate in federal crop insurance programs for the first time.
Ms. Tencer has served on the boards of the Northwest Center for Alternatives to Pesticides, the California Climate and Agricultural Network, and the National Sustainable Agriculture Coalition.
Ms. Tencer holds a B.A. in Community Studies from University of California, Santa Cruz and received both a Certificate in Conflict Resolution and a M.A. in International Environmental Policy from the Monterey Institute of International Studies.