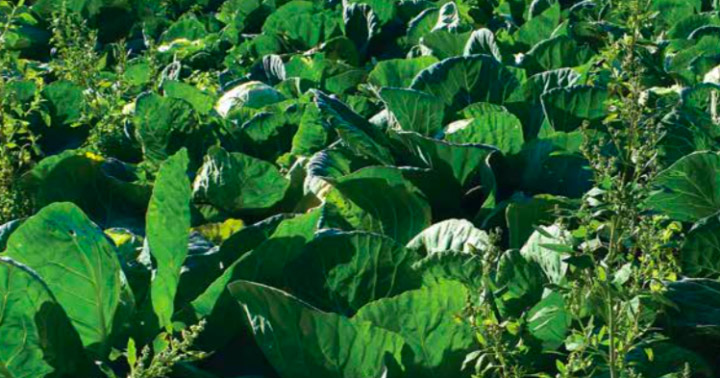 November 14, 2019 – OFRF has been using research-based analysis to inform public policy for nearly three decades. Recently, we contributed to a new report from the National Sustainable Organic Agriculture Coalition (NSAC) titled Moving American Agriculture to "Net Zero".
One of the principal authors of that report, Dr. Mark Schonbeck, OFRF Research Associate, is the lead author of our wildly popular educational series on organic farming and soil health, which includes nine guidebooks and webinars covering topics ranging from cover cropping and nutrient management to weed and pest management. These free educational resources help farmers select the best organic practices for their circumstances while leading the way to more sustainable agricultural systems.
Schonbeck's examination of research related to the capacity of sustainable organic systems to sequester soil carbon and minimize nitrous oxide and methane emissions was published in OFRF's Organic Practices for Climate Mitigation, Adaptation, and Carbon Sequestration. We believe the science in both this guidebook and the NSAC paper are critical to developing policy recommendations that optimize the net climate impact of agriculture, and we will continue to partner on a national level to both develop and put forth those recommendations.
It is urgent that we address climate change.  We know organic practices can play a key role and OFRF is committed to supporting and furthering the exciting potential of organic practices to offset greenhouse gas emissions and mitigate climate change.