March 31, 2020 – OFRF's board is farmer-led and we deeply appreciate the time they devote to our mission of improving and advancing organic agriculture. In the midst of the COVID-19 upheaval, we were grateful that our staff and board could come together (virtually) for our regularly scheduled board meeting. While we recognize these are challenging and unusual times, we share a commitment to continuing to serve the organic farming sector, which we believe is critical to protecting food security while stewarding our environmental resource
The board approved changes to the roster and we're pleased to welcome two new board members!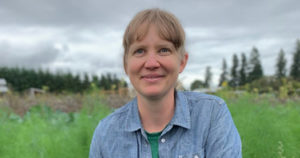 April Jones Thatcher is the founder of April Joy Farm, a first-generation, diversified farm near Ridgefield, Washington. Her Washington State Dept of Ag certified organic farm has served wholesale and retail customers in Clark County since 2009. April has an undergraduate degree in civil engineering and an M.B.A. in entrepreneurship. She is passionate about soil health, livestock welfare, and nurturing community.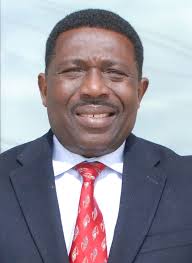 Dr. Joe K. Kpomblekou-A is a Professor of Soil and Environmental Sciences in the College of Agriculture, Environment and Nutrition Sciences at Tuskegee University. He holds a Ph.D. degree from Iowa State University in Soil Science. Kokoasse is in charge of the organic agriculture and biogas production program at Tuskegee University; together with other scientists at four land-grant universities (Auburn University, Mississippi State University, North Carolina State University, and Oregon State University) and Alabama Sustainable Agriculture Network are promoting organic agriculture throughout the Southeast United States.
We bid a fond farewell to Dr. Heather Darby and Dean McIlvaine, who have completed their tenure. "We are excited to have April and Kokoasse join our board of directors," said Brise Tencer, OFRF's Executive Director. "Their fresh perspective, strong skills, and diverse expertise will be a huge asset to our board. I am also extremely proud to name Heather as an Honorary Board member in recognition of her service as the longest-serving member of the OFRF board, her passion for on-farm research, and her deep commitment to the mission and vision of OFRF."
Bryan Hager takes over as Board President. Jeremy Barker Plotkin, owner of Simple Gifts Farm in Amherst, Massachusetts, will continue to serve on the board.
Again, we are so grateful for the wisdom and hard work that each board member brings to the organization.!
Learn more about our staff and board.
View our 2019 Annual Report.