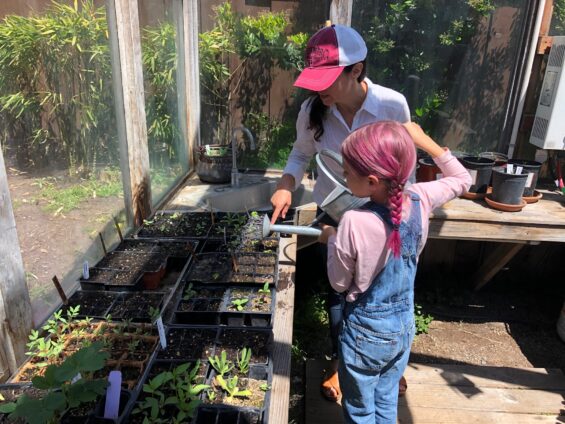 April 23, 2020 – Dear friends, I sincerely hope this message finds you and your family healthy and safe in the midst of this pandemic. As I juggle working from home, homeschooling my two kids, and ensuring our family has healthy food to eat, I am reflecting on the challenges each of us are facing now and am reminded of how central food and farming is to all of our well-being. Despite how dependent we all are on farmers, they are struggling in unique ways that we are still trying to understand. They're dealing with unprecedented market and supply chain impediments, labor concerns, new challenges in accessing key support programs from USDA—all while providing essential services and striving to maintain a steady and healthy food supply in their own communities and across the nation.
We know that not everyone can give during these uncertain times, but we hope you will continue to support our work. OFRF remains committed to advocating for organic farmers, working to ensure they have the tools they need to be successful, and helping support a resilient and regenerative agricultural system, including:
Communicating to policymakers in Congress and USDA about immediate aid needed to support farmers, particularly those that rely on local and regional markets.
Finding, funding, and fostering research that supports resilient and regenerative farming practices (we are in the process of awarding 13 new grants, the most in our 30 year history!).
Providing free educational resources to farmers and ranchers across North America and beyond.
Advocating for strong national policies and programs to ensure organic farmers have the support, resources, and technical assistance they need to be successful.
Promoting climate-friendly agricultural practices, including robust science on best soil health practices that help store more carbon for longer, reduce greenhouse gas emissions, and build resilience to future changes to our climate.
Imagine if we as a community could support diverse, stable, and environmentally sustainable food systems.
I believe we can. Working together, we can create food systems that nourish our communities and our planet during these uncertain times.
Warm regards,

Brise Tencer
Executive Director, OFRF