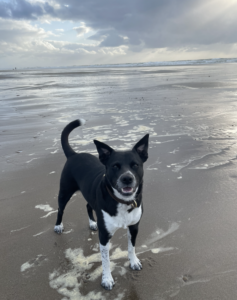 Dominica Navarro Martinez (she/ella/they) is OFRF's new Deputy Director. She brings to this role an extensive background in nonprofit management, finance, administration, and strategic programmatic development. She has direct organic farming experience and previously worked for OFRF in an office management and programs capacity from 2015-2018.
Dominica currently resides in Central Oregon with her family and dog Xochitl (pronounced Sochi), and enjoys sailing, hiking, seeking out hot springs in remote locations, growing food, and processing and preserving goods her family has grown, foraged, caught, or hunted.
---
Tell us about yourself.
I am a Chicana Borinqueña (Mexican and Puerto Rican American) with a strong food culture. I was raised in Southern California where I grew up cooking with family, sailing the pacific coast, and traveling Mexico.
I've always had a close relationship with my food and after a decade of veganism and two degrees from the University of California Santa Cruz (specializing in food, agriculture and social justice), I have devoted my professional career to food systems work. At home, I have a vegetable garden on an eighth of an acre where I grow using organic principles.
Why do you care about organic farming and/or organic research?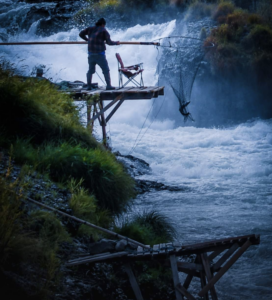 Organic agriculture is important to me because it protects people and the planet. I personally don't agree with agricultural systems that depend upon toxic pesticides to grow food. Food is meant to nourish us, not make workers and consumers sick or poison natural ecosystems. Organic research is especially important because we must also learn to meet the growing demand for organic foods and growing pest pressure.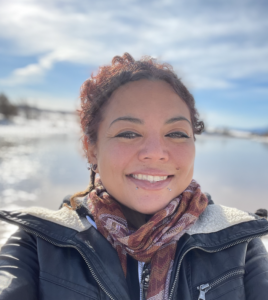 Who is your farming, research and/or food hero – and why?
My food hero is all the abuelitas (grandmothers) out there who have held onto their strong food cultures and who continue to share it with their loved ones. I am always amazed at how much knowledge we as a society have lost in the last few generations when it comes to food preparation and preservation. Some things should take time and be made with lots of love, food is one of them!
What are you excited about working on at OFRF?
It's exciting to be a part of such a small yet mighty organization making real strides in the organic sector. From educational materials, to research grants, to federal policy feats, OFRF is always pushing for better representation and support for organic farmers. As a returning staff member, I am once again proud to be a part of this work!