This month, Gordon's Policy Corner has a guest author, OFRF's 2023 Fall Policy & Communications Intern, Annika La Fave.
Until last year, I could not imagine a career path for myself other than farming. Working in sustainable agriculture for the last 14 years has inextricably linked my profession to my identity. However, after closing my small vegetable farm business in Oregon and moving to Maryland, I realized that I didn't have it in me to start over. I also knew I was not alone. Many of my fellow small farm owners in Portland had also left farming due to financial hardship and lack of work-life balance. The unavoidable difficulties of farming as a profession was my inspiration for pursuing a graduate degree at Johns Hopkins Bloomberg School of Public Health, where I now study the intersection of public health, policy, and occupational sustainability and health for the ag community. OFRF's meaningful work addresses these issues and more, and, as the fall Policy & Communications intern, I'm honored to be part of the team. This month, I'm taking over Gordon's Policy Corner to talk about a few critical ways organic agricultural research and policy impact health outcomes for farmers.
How do policy, research, organic farming, and public health intersect? 
The farming community is affected by many key social determinants of health including:
Farmers are simultaneously among the most vulnerable and most vital members of our food system. Unfortunately, due to the complexity of a food system built within our current market dynamics, there are significant barriers to these circumstances changing. 
How can research guide food system policy?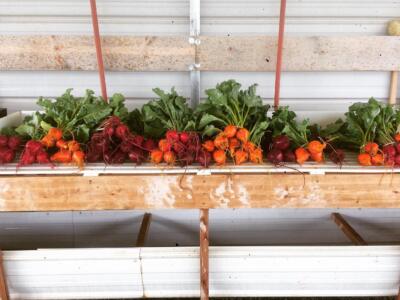 The first step toward promoting a healthier, more sustainable food system is ensuring federal and state governments support farm workers and local agricultural markets. Policymakers rely on researchers to demonstrate quantifiable issues within our food system and tangible opportunities to solve them. Only with this evidence, can advocates and policymakers demonstrate a critical need and rally support for meaningful policy development. Additionally, research can provide much needed technical and economic support for farmers to help improve their growing practices, increase yields, and make farming as profitable as it can be in light of the many barriers they face. In OFRF's 2022 National Organic Research Agenda, which reported on surveys and focus groups conducted with transitioning and certified organic producers across North America, participants named the availability of organic research funds (54%), access to knowledgeable agricultural service providers (53%), and the imbalance of organic supply and demand (58%) among their top concerns.
OFRF's role in addressing food system complexity: 
The needs of small and organic farmers are still underrepresented in the Farm Bill, but, thanks in part to the work of ag support organizations, USDA is now implementing more programs geared toward small, beginning, and historically underserved communities. Through my internship with OFRF, I've gained a deeper understanding of how individual organizations can promote policy reform through coalition building. For instance, OFRF's policy team continues to champion the Strengthening Organic Agriculture Research Act (SOAR Act) as well as the Organic Science & Research Initiative Act (OSRI Act), which both aim to obtain necessary Farm Bill research funding to solidify our path toward a more equitable and resilient agricultural industry.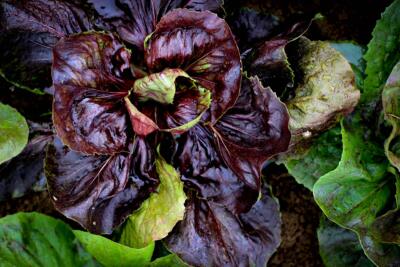 OFRF is also excited to be part of USDA's Transition to Organic Partnership Program (TOPP), a program investing up to $100M over 5 years in cooperative agreements with organizations like OFRF to provide technical assistance and mentorship for transitioning and existing organic farmers. Knowing that small, beginning, and historically-marginalized farmers are particularly vulnerable to financial hardship and time constraints, the OFRF policy team has been working with TOPP West to develop toolkits for farmers to mitigate the common barriers they face when it comes to accessing USDA's grants, loans, and technical support. Lately, I've been working to unpack NRCS' Environmental Quality Incentives Program (EQIP) in a brief guide to help farmers know exactly when and how to apply for financial assistance.
How can you promote public health and a more equitable food system?
To reduce the impact of global warming, we will need a societal shift toward supporting local food systems and organic farming practices. In doing so, we can also promote a stronger local economy, combat the ongoing health disparities disproportionately affecting the farming community, and ensure that the people growing our food are able to earn a livable wage. Please prioritize buying from local producers using organic growing methods whenever possible. Consider reaching out to your representatives to highlight the need for more financial and policy support to help reshape sustainable agriculture into a tenable profession. And, please join us for an upcoming virtual OFRF event, where you can learn new skills for communicating with legislators or get involved with your own farmer-led research.
. . .
All photos courtesy of Annika La Fave.