Organic farmer and OFRF Board Chair Bryan Hager knows about organic farming and the process it takes to get certified. Hager and his wife Wendy own Crager Hager Farm, a diversified fruit and vegetable farm in Carroll County, Georgia. Their farm is a year-round operation that grows salad and cooking greens such as lettuce and spinach, and popular market items such as tomatoes, beans, squash, and cucumbers. Crager Hager Farm also grows apples, pears, and heirloom strawberries and blueberries. In total, the farm grows 120 varieties of vegetable and fruit crops.
Hager has been involved in farming most of his life, using organic practices since he was 16 years old. He started growing and selling for market in 2001 and certified organic in 2017. It was at this time that Hager first participated in the USDA's Organic Certification Cost Share Program (OCCSP). This important program provides reimbursement for agricultural producers and handlers who are obtaining or renewing their organic certification under the National Organic Program (NOP).
To participate in the program, eligible operations must submit their OCCSP applications to State agencies or to their local Farm Service Agency (FSA) county offices. Crager Hager Farms took the latter approach and was the first operation in their county to apply for this program. Together, Crager Hager Farm and FSA navigated the application. The subsequent two years went well, but since then, the process has taken longer and longer to complete with reimbursement payments extremely delayed.
When Crager Hager Farms first applied to the cost share program, the USDA provided up to $750 in reimbursements which covered roughly 75% of the farm's certification fees. Since then, the amount for Crager Hager Farm to certify organic has nearly doubled, though the OCCSP has reduced their cost share to $500.
For Crager Hager Farm, the financial and time costs of organic certification keep rising while the farm is getting smaller. The farm previously offered an internship program and employed five full-time employees in peak season. Over the last two years, the farm has scaled back their operations. Currently, they attend one farmers market and employee one part-time farm employee. The burdensome cost of certification and reduced funding from the cost share program has had its effect on Crager Hager Farm.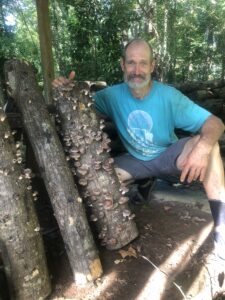 Though the operational decision to downsize reflects a personal interest for Hager and his wife to invest their time elsewhere, Hager admits that running a farm has become increasingly more stressful. "Every year, there seems to be a new requirement to get certification," says Hager. "The 'time-cost' and financial cost continues to go up on top of the problems with climate and changing markets. The increasing complexity of certification adds a lot of stress to being a farmer."
Crager Hager Farm has dropped their USDA organic certification, though they still practice the same techniques that help improve soil fertility and grow nutritious produce free of synthetic inputs. "We've been committed to growing organically for 40 years, well before we got certified," says Hager. They are an organic pioneer in their state and have a strong reputation at farmers markets that's been cultivated over the years.
Today, Hager plans to rejoin the Certified Naturally Grown (CNG) program, an independent grassroots initiative offering peer-review certification to farmers. More than 750 farmers and beekeepers participate in the CNG certification throughout the United States and Canada, though the USDA does not offer any cost share incentives for this process.
And although Crager Hager Farm has encountered issues with the Organic Certification Cost Share Program, Hager says, "If someone is considering getting certified, they should definitely look into the program as it can reduce some of the financial burden."