Thelma Velez, PhD (she/her/hers) is OFRF's Research & Education Program Manager. Thelma joined Organic Farming Research Foundation in 2021 and brings over 12 years of experience in organic agriculture and sustainable food systems to the organization.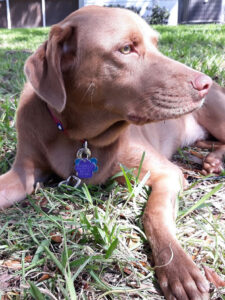 When she isn't working, Thelma enjoys cooking and baking, rock climbing, and making art. She resides in Florida with her family and dog Mocha (a Boykin Spaniel and Lab mix), and visiting the Everglades National Park (both pictured right).
---
Tell us about yourself.
I am a creative problem solver.
I love to cook and make things with my hands.
I am a Latina of Afro-Caribbean and Indigenous descent.
Why do you care about organic farming and/or organic research?
My mother exposed me to organic food in the early 90's. When my friends were out eating fast food, my mother was insistent on feeding us healthy and organic salads, legumes, and home cooked meals. By the time organic became a health fad, I was already attuned to the deeper value of organic farming for the benefit of the environment and our many ecosystems. I choose organic for the planet, not just for my health.
Who is your farming, research and/or food hero – and why?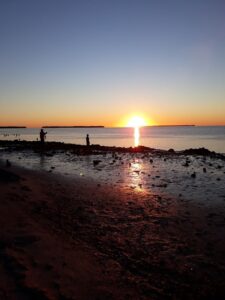 My farming and food-system hero is Leah Penniman, the founder and co-Director of Soul Fire Farm and author of Farming While Black. Leah is a pioneer, a visionary, and a doer, and I find her tenacity and drive inspiring. The mission and work being done at Soul Fire Farm is honorable and just, and to top it all off, she is a kind and compassionate human with a stellar smile.
What are you excited about working on at OFRF?
In terms of projects, I am excited about working to develop educational and research materials that help us support farmers. I enjoy working at OFRF because I see value in the work that we do with farming communities across the nation. I am also excited to work on ways to better engage diverse audiences and support BIPOC farmers and researchers.
Anything else you'd like to share?
I really appreciate (and like) the entire OFRF team. Our staff is great!