OFRF recognizes the power of stories to affect change. We have embarked on a project to collect and share the stories of researchers, specifically those whose work is embedded within the organic community. In this effort, we are happy to introduce this first Organic Researcher Spotlight. Our Researcher Spotlight Series showcases current research being done on some of the toughest challenges faced by organic producers across the country. Through a series of interviews, OFRF is sharing updates and results from exciting collaborative research projects currently being funded by the Organic Agriculture Research and Extension Initiative (OREI) and the Organic Transitions Program (ORG).
Organic farmers consistently report that pests are one of the most challenging aspects of organic production, especially in the south. For farmers producing small fruits like blueberries, blackberries, raspberries, and stone fruits like peaches or cherries, the Spotted Wing Drosophila (SWD), an invasive fly of Asian origin, has been causing damage to crops since its first documented presence in the United States, in 2008. 
Dr. Ash Sial, University of Georgia blueberry entomologist, has heard and seen this damage first-hand working with farmers in the region. To respond to this emerging pest and to provide answers to how to control the pest organically, Dr. Sial leads the "SWD Organic Management" grant, collaborating with researchers across the country and with farmers in the south.
This OREI-funded research focuses on understanding the life-cycle of this pest, and builds a groundwork of understanding of how the fly is (or is not) surviving on farms. Working collaboratively with organic farmers in the region, Dr. Sial's research is identifying how certain cultural and physical controls, like pruning strategies and mulches, can effectively control this newly-introduced pest. Watch OFRF's interview with Dr. Sial from early 2023: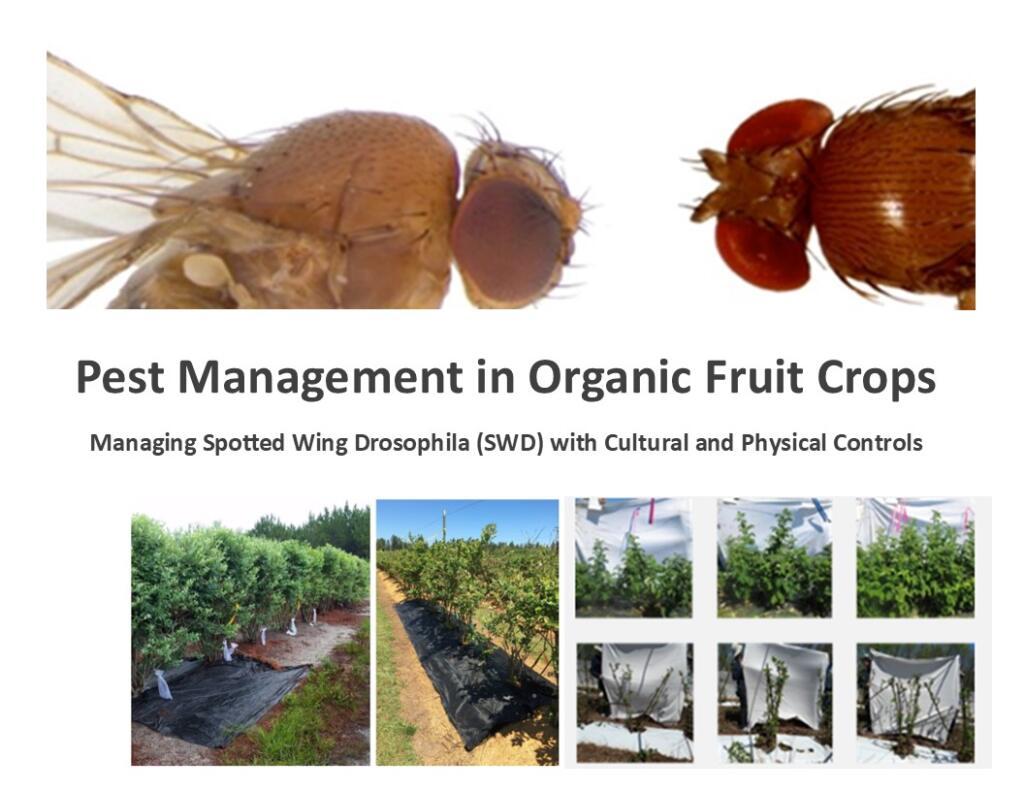 For more information about SWD, check out OFRF's factsheet, watch this SWD presentation by Dr. Sial, and learn more about his work on SWD at the University of Georgia.